Liquid Petroleum Gas Tank Containers
Safely store and transport liquefied petroleum gas (LPG), propane, and butane with specially-designed LPG gas tank containers.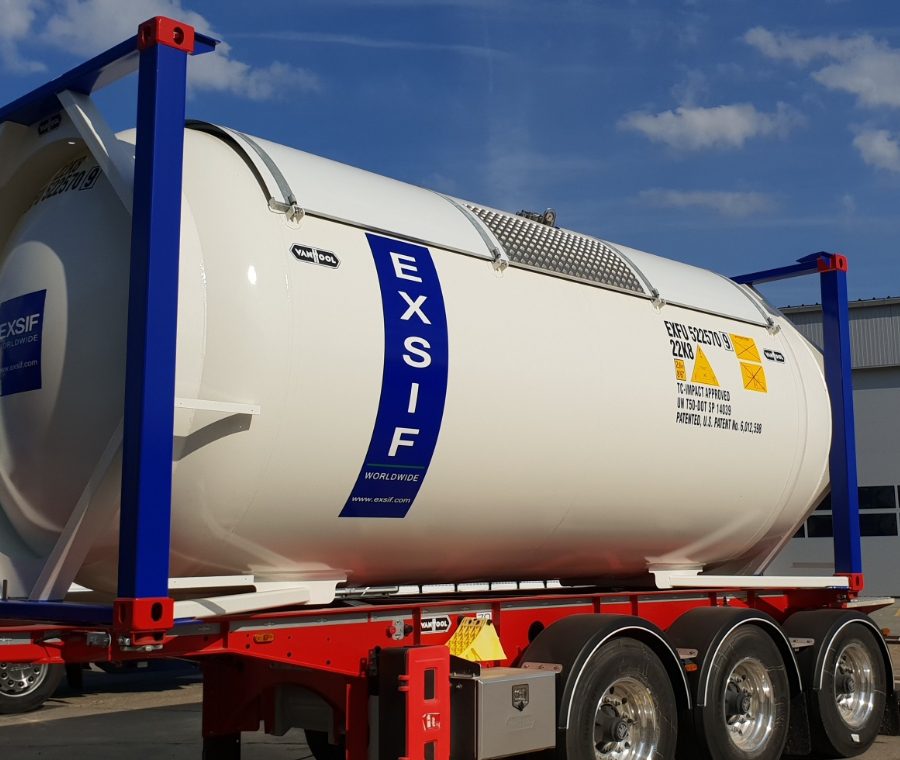 Liquid Petroleum Gas Tank Containers
EXSIF offers high quality liquid petroleum gas tank container equipment that can be used to safely store and transport liquefied petroleum gas as well as propane and butane.
Meet and exceed regulatory requirements for highly regulated gas products with our highly-diversified product line. There are a wide range of capacities and pressure ratings that are ASME U Stamped equipment standard.
We can meet regional or product specific requirements and use only the highest quality valves and fittings. EXSIF has the technical expertise to help you with the requirements for your refrigerant gas tank needs.
What is Liquefied Petroleum Gas (LPG)?
Liquefied petroleum gas is a fuel gas made up of hydrocarbon gases, specifically propane and butane. LPG can burn cleanly in stoves with very few emissions and is used as a fuel gas in heating appliances, cooking equipment and vehicles.
Technical Specifications for Liquid Petroleum Gas Tank Containers
Suitable for Propane, Butane and Ammonia
Standard pressures of 15.1 bar and 22 bar
Capacities from 24,600 to 25,000 liters
SA612N shell material (without zinc lining)
Available with baffles
Bottom discharge fitted to the rear with excess flow valve and 3 points of closure
Wide variety of connection possibilities
Discharge valve remote closure system with fusible link
Level gauge
ASME VIII DIV 2 Approved
Sunshield
Valve cabinet with lockable door
500mm bolted manlid cover with spiral wound gaskets
Optional telemetry systems
Streamline Operations and Reduce CAPEX with Flexible Term Tank Container Leasing Contracts.
With a strategic supply chain network that covers the globe, we have the connections to get you what you need — when you need it.
Why EXSIF
Lease Tank Containers with us for Comprehensive Support
When you lease tank containers with us, the tank is on the tip of the iceberg.
See Our Other Gas Tank Containers
Our tanks safely carry your products from point A to B
Find the tank container leasing services you need.
Lease your standard and specialty tanks from us and gain unparalleled partnership at the same time.